DIFO
Danish Internet Forum
We administer the Danish part of the internet
default-design
alternate
As of July 1st, Christian Hannibal from the Confederation of Danish Industry, joined DIFO's board.
DIFO held a general assembly on Monday June 22nd, 2020, where the new member of DIFO's Board of Directors was elected.
"I welcome Christian to DIFO's board. I am sure that Christian has a lot to contribute with in the work for DIFO," says chairman of the board of DIFO, Henrik Udsen.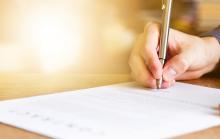 From July 1, 2020, a new administrative order on the .dk Internet domain will come into force. The administrative order is issued by the Danish Business Authority and is a prerequisite for DK Hostmaster's administration of .dk. Therefore, the new measures of the announcement have great impact on a number of processes in DK Hostmaster.
This means that we will:
On November 13, 2019, Danish Internet Forum (DIFO) and DK Hostmaster hosted an oral hearing regarding our continued role in the fight against online crime.
Many stakeholders participated and we had a good debate on what DIFO should focus on.
We have now initiated a written hearing where all interested parties are invited to contribute.
purple-design
Member benefits
Every organisation that represents an important part of the Danish internet society can apply for membership.
You get:
Access to influencing DIFO on political and strategic issues
The opportunity to vote for – and run for – DIFO board member posts
Invitation to the Internet Day Conference (Internetdagen)
lightgrey-design
Our members represent the internet community
Our members represent one of the following three segments:
Private users
Professional users
Suppliers
green-design
DIFO owns DK Hostmaster, which administers all the danish .dk domain names
normal