DIFO
Danish Internet Forum
We administer the Danish part of the internet
default-design
alternate
Pr. 1. juli er Christian Hannibal, Dansk Industri, indtrådt i DIFOs bestyrelse.
DIFO afholdte mandag d. 22. juni 2020 generalforsamling, hvor det nye medlem af DIFOs bestyrelsen blev valgt.
"Jeg byder Christian velkommen til DIFOs bestyrelse. Jeg er sikker på, at Christian har en masse at bidrage med i arbejdet for DIFO," siger bestyrelsesformand for DIFO, Henrik Udsen.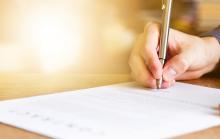 1. juli 2020 træder en ny bekendtgørelse om internetdomænet .dk i kraft. Bekendtgørelsen er udstedt af Erhvervsstyrelsen og er forudsætningen for DIFO/DK Hostmasters administration af .dk. Bekendtgørelsens nye tiltag får derfor stor indvirkning på en række processer hos os.
Det betyder, at vi fremover vil have særligt fokus på:
Den 13/11 2019 afholdte Dansk Internet Forum (DIFO) og DK Hostmaster en mundtlig høring om vores fortsatte rolle i bekæmpelsen af online kriminalitet.
Mange interessenter deltog, og vi havde en god debat om, hvor DIFO bør sætte ind.
Nu inviterer vi til deltagelse i en skriftlig høring, hvor alle interesserede kan bidrage.
purple-design
Member benefits
Every organisation that represents an important part of the Danish internet society can apply for membership.
You get:
Access to influencing DIFO on political and strategic issues
The opportunity to vote for – and run for – DIFO board member posts
Invitation to the Internet Day Conference (Internetdagen)
lightgrey-design
Our members represent the internet community
Our members represent one of the following three segments:
Private users
Professional users
Suppliers
green-design
DIFO owns DK Hostmaster, which administers all the danish .dk domain names
normal